Nowadays many swingers have resorted to hosting their own swinger parties at their homes. This normally happens after they have known each other for a while over a swingers' social platform like Swinglifestyle (SLS).
Having a swinger party at home is a great idea. It will give you an opportunity of interacting with other swingers in the privacy of your own home. This will enable you to enjoy great swinging activities while enjoying great fun at home. Just like any other party, a swinger party will require prior preparation for you to make it stand out.
Here are some of the tips you need to apply to make your swingers party preparation successful:
Pre-Party Cleaning.
Swingers will use different rooms in your home. Make sure all areas designed to swinger activities are clean. This will require some time, so set time aside and carry out the cleaning job before the real day. You should ensure the bathroom is clean with clean towels and rags available for your guests. The bedrooms should be thoroughly cleaned. Make sure the bed linens are all clean and fresh. If you have a pool and hot tub area that will be open to your guests, make sure that is clean as well. Hot tub is a preferred area for swinging adventures. Some swingers will prefer using condoms, so make sure you have them strategically placed throughout your home.
Food and Drink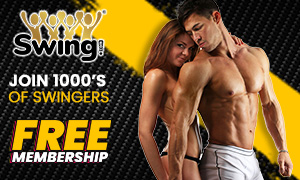 For a swinger party, it's nice to have finger foods. Unlike a normal party where you will have to prepare a full meal, at a swinger party, you can have small snacks available for your guests. It's nice to have something handy so your guests can eat after they have been exhausted to replenish the energy that they may have lost during their sexual adventure. There are those who will like to have alcohol. I find that a BYOB type of event works well for swingers house parties. That way, everyone will be satisfied and you won't have to worry about having drinks to suit everyone's need. Make sure to arrange a bar in your home with mixers, cups and ice that they can use to enjoy their drinks.
Get Things rolling with some fun Games
At first, the party may have some tensions. Not all guest know and are comfortable with each other. This may be your first swinger house party in a residential area and you may be a little nervous from it all. Break the ice and let people get excited. You can use games to cheer them up. Some of the games that you can use include spin the bottle, strip twister and others. Once the guest becomes engage in the games, they will get used to each other and make it easy for them to engage in other swinger related activities.
Room Assignment
For your party to stand out, you need to assign each room a certain function. There should be specific rooms where the swingers can go and enjoy privacy while others will be used for socializing. This will require you to have a big house so that the party will be successfully. Rooms used for taking baths should be marked, in case you have a single bathroom, you should let the guests know prior to starting the party because there are others who will prefer taking their adventures to the bathroom which can hinder others from using it.